Digital Signage Rental & Exhibition Display | Rent Digital Signage for Events & Meetings‎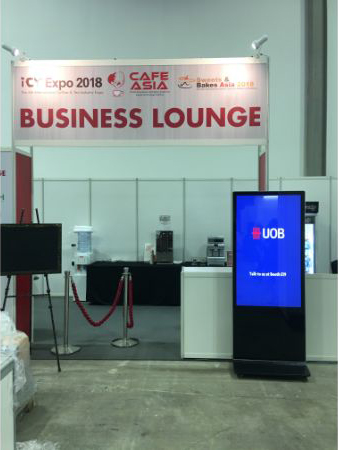 Digital Signage Rental
LEASING PROGRAM
Although purchasing a Digital Signage is a proven method to increasing your business revenue, we understand that it can be difficult to expense in some situations. That's why we offer a leasing or rental program to help make investing in a sign easier and more affordable for you. This way, you're able to take full advantage of all the benefits a Digital Signage has to offer without worrying about the expenditure.
Low Monthly Payments
– Pay a low monthly lease payment that can easily fit into your business budget
Major Tax Benefits
– 100% Tax deductible
Fix Your Term and Payments
– Lock in a fixed term and low monthly payments to avoid future inflation
Affordable Investment
– Increase your business revenue and gain attention by utilizing a Digital Signage
Conserve Cash
– Affordable leasing keeps your cash flow free for other expenditures
In the fast-paced world of marketing and communication, staying ahead of the curve is crucial for businesses to capture the attention of their target audience. In Singapore, a city known for its technological advancements and vibrant business landscape, digital signage rental has become a popular choice for companies looking to make a lasting impression. This dynamic and innovative approach to advertising and information dissemination has revolutionized the way businesses interact with their customers and clients.
Skymedia, often referred to as dynamic signage or electronic billboards, represents a powerful tool that integrates cutting-edge technology with creative design. It involves the use of digital screens to display multimedia content, such as videos, images, animations, and text, which can be remotely controlled and updated in real time. This flexibility makes it an ideal choice for businesses of all sizes and across various industries.
Key Features of Digital Signage Rental in Singapore
One of the key advantages of opting for digital signage rental in Singapore is the ability to quickly adapt to changing market conditions and consumer preferences. In a city that never sleeps, being able to update content instantaneously and target different demographics at different times of the day is invaluable. Whether you're a retail store looking to promote flash sales, a restaurant showcasing your daily menu, or a corporate office disseminating critical information, digital signage can be tailored to suit your specific needs.
The possibilities with digital signage are nearly limitless. In retail environments, it can create immersive shopping experiences by displaying product videos and customer reviews, ultimately driving sales. In the hospitality industry, digital signage can be used for digital menus, event schedules, and way-finding. In corporate settings, it enhances internal communication, creating a dynamic and engaging workspace for employees. It can also be a valuable asset in transportation hubs, assisting travelers with real-time updates on flight schedules and other important information.
Digital Signage Rental in Singapore
Singapore's competitive business environment requires brands to stand out from the crowd. With digital signage, you can leave a lasting impression on customers by delivering impactful, memorable messages. These digital displays provide an unparalleled opportunity to capture attention, convey messages with clarity, and build brand recognition.
When considering digital signage rental in Singapore, it's essential to work with experienced providers who understand the local market and can offer solutions that meet your specific goals. These providers can guide you in selecting the right screen size, resolution, and placement to ensure maximum visibility and impact. They can also assist in designing compelling content that aligns with your brand identity.
Advantage of Digital Signage Rental
Another advantage of digital signage rental is the potential for interactivity. Touchscreen displays enable users to engage with the content, fostering a more immersive and engaging experience. In a city like Singapore, where technology is deeply ingrained in daily life, interactivity can be a game-changer for capturing and retaining audience attention.
It is a powerful and versatile tool for businesses looking to stay ahead in the competitive marketplace. Its ability to deliver dynamic, engaging content that can be updated in real time makes it an ideal choice for a wide range of applications. By partnering with experienced providers, businesses can leverage this technology to elevate their brand and leave a lasting impression on their target audience. In a city known for its technological prowess, embracing digital signage is a smart move for businesses seeking to stand out and succeed.